Explore: Barcelona, Spain
Ask anyone about Barcelona.
The words love, obsessed, favorite, and perfection are usually worked into their responses.
And honestly, what's not to love about Barcelona? You're constantly surrounded by beautiful architecture, blessed with perfect weather, and have access to some of the best food in the world (yes, I'll debate you on this topic - come at me), and are around people that have the most genuinely happy (and relaxed) approach to everyday life.
A good friend of mine lives in Barcelona and I owe her a lot of showing me what all that truly encapsulates. This lesson was unintentionally brought about by a road trip that had a bit of a stressful, late start due to an extended game of phone tag, navigational errors, and one very slow-moving barista (oh, and the hangovers we were both nursing weren't exactly helping either).
When I tried to painstakingly re-route our drive for (what seemed like) the hundreth time, she looked at me, shrugged, and said:
"Don't worry. We will get there when we get there."
The anxious New Yorker paused, took a deep breath, and put the phone away. And yeah, we made it. Were we a little behind schedule? Sure. Did we have to skip out on a few things? Yeah.
AND WAS IT THE END OF THE WORLD?
No.
I try to remember that when I get caught up in everyday life or when traveling, and with schedules, planning, and other stressful moments. Not surprisingly, it has helped ... a lot.
But back to Barcelona.
And food.
EAT
Honestly the biggest challenge re: eating in Barcelona is trying to make time for all the places you'll want to go to. After all, there are only three meals a day (but if you try really hard, you can make it four ... or more). Since you'll be eating a lot of tapas it's easy to just have a little bit at one restaurant, then another few bites at the next, etc.
For cute brunch ambiance, healthy eats, and an Aussie café-inspired vibe, head to Federal Café. After so much traveling and lots of "treat yo self" meals it was nice to sit down to a green juice and some avo toast. And coffee, of course.
Speaking of coffee-- if you're looking for a break from the busy sidewalks of La Rambla, duck into Satan's Coffee Corner. While the food isn't anything remarkable, the coffee is. But before walking in, heed their warning: NO WIFI, NO DECAF. Skye Coffee, Café Orion, and Onna Café are also excellent spots to top-up on caffeine. I stumbled upon Onna when I was wandering (rather desperately) in search of caffeine on a sleepy Sunday morning and everything was closed.
Now that you're ready to for a real meal, how will you ever choose?
One of my favorite meals was at Artte. The super hip space makes excellent cocktails and even better tapas. I can't remember for sure but I have a vague memory of myself actually drooling when I saw them present the lobster dish I ordered.
Another hip spot is Flax & Kale, a flexitarian restaurant on Carrer dels Tallers. Their menu points out different dietary needs like raw, plant-based, gluten free, and pescatarian. As a former vegetarian and vegan, I am familiar with how tricky it can be to travel to certain parts of the world. A restaurant like Flax & Kale takes the guesswork out of catering to everyone's restrictions in a chic setting (that also happens to serve incredible food). A (carnivore) friend recommended this to me as some of the best food they had ever had, so who was I to not try it?
For mindblowing Spanish food (with an updated perspective), go to Bodega 1900. After walking for hours one day, I found myself incredibly far away from where I originally planned to eat dinner and had to do a quick search of what was nearby. Bodega 1900 is the sister restaurant of Tickets (of Anthony Bourdain fame) and is nearly just as challenging to get a reservation at. If you do dine at either restaurant, just be warned that you'll never have tapas this good anywhere else.
For light bites, Amalia's is lovely, Sirvent serves up small plates in a really cool space, and Surcusal Aceitera creates (delicious) art out of tapas. And for gambas al ajillo that will rock your world, go to Vinitus. The service, food, and ambiance are all impressive but don't forget to have some wine (as if I had to remind you).
And last (but not least) if you've spent the day at the beach and are looking for some good eats, head to Pez Vela for Barceloneta views and incredible paella. Honestly though-- it's really hard to find bad paella in Barcelona.
STAY
If boutique hotels are your thing, then check out The Wittmore for intimate, hunting lodge vibes or Margot House for minimal, Scandanavian-inspired decor. For a more budget-friendly boutique option, check out the Room Mate Anna, which is a part of the chic Room Mate chain. If luxury is more your speed, then I'm sure you're already aware of Cotton House, the Grand Hotel Central, and the Monument Hotel.
Or, there's always AirBnb. I love AirBnb for the ability to stay with a host and learn what they love about their city. My host in Barcelona was incredibly helpful and kind and wasted no time making me feel comfortable and at home.
I did learn that the legality of AirBnb is sort of up in the air, so it's important to respect your host's request to keep things quiet and under the radar.
SEE
Prepare yourself for colorful architecture, creative tile work, and unique shapes and structures.
From the moment you set foot on Barcelona soil, there is plenty to see. In fact, you'd be hard pressed to not see anything interesting just by opening your eyes and taking in your surroundings. The architecture is exquisite, the colors are bright, the people are happy, the streets are busy, and the greenery is lush. There is something for everyone in Barcelona.
The first thing that comes to mind for me in Barcelona is Gaudi.
Gaudi is Barcelona. His work can be seen everywhere, big and small. The biggest example of this is the world-renowned Sagrada Familia (still under construction). It's the most visited monument in all of Spain! The only thing more impressive is that between 1984 and 2005, seven of Gaudi's works were declared UNESCO World Heritage Sites.
Another incredible work of Gaudi's is the Park Güell. It's a complex of gardens and architectural designs that are unlike anything you've ever seen before. And when you make your way to the top you are rewarded with a breathtaking view of the city. Be warned that tourists are aplenty here and the earlier your reservation the better of a chance you have to not be bombarded by a thousand selfie sticks.
Other jawdropping Gaudi constructions include Casa Batlló, Casa Milà, and Palau Güell. Plus, if you're in Barcelona during the really warm months, then these indoor museums provide a nice little respite from the blazing afternoon sun.
Looking for a little more of a wallet-friendly introduction to Barcelona's architecture? Check out the Barri Gòtic (Gothic Quarter) and La Rambla. The Gothic Quarter is one of the oldest parts of the city and is made up of very small, maze-like streets. Some of the architecture here dates back to the Medieval period, though most of it dates back to the 19th and 20th centuries. La Rambla is a centrally-located street where a lot of shops, restaurants, and sights are located. It can get crowded with tourists, so early mornings are recommended if you're not a people person.
For an activity that feels more vacation-y, check out La Barceloneta. This public beach has tons of restaurants and bars but unfortunately also plays host to tons of people. If you don't have time for a day trip out of the city to one of the nearby beach towns then Barcelona Beach will have to do. Otherwise, definitely make some time to head out to a town like Sitges.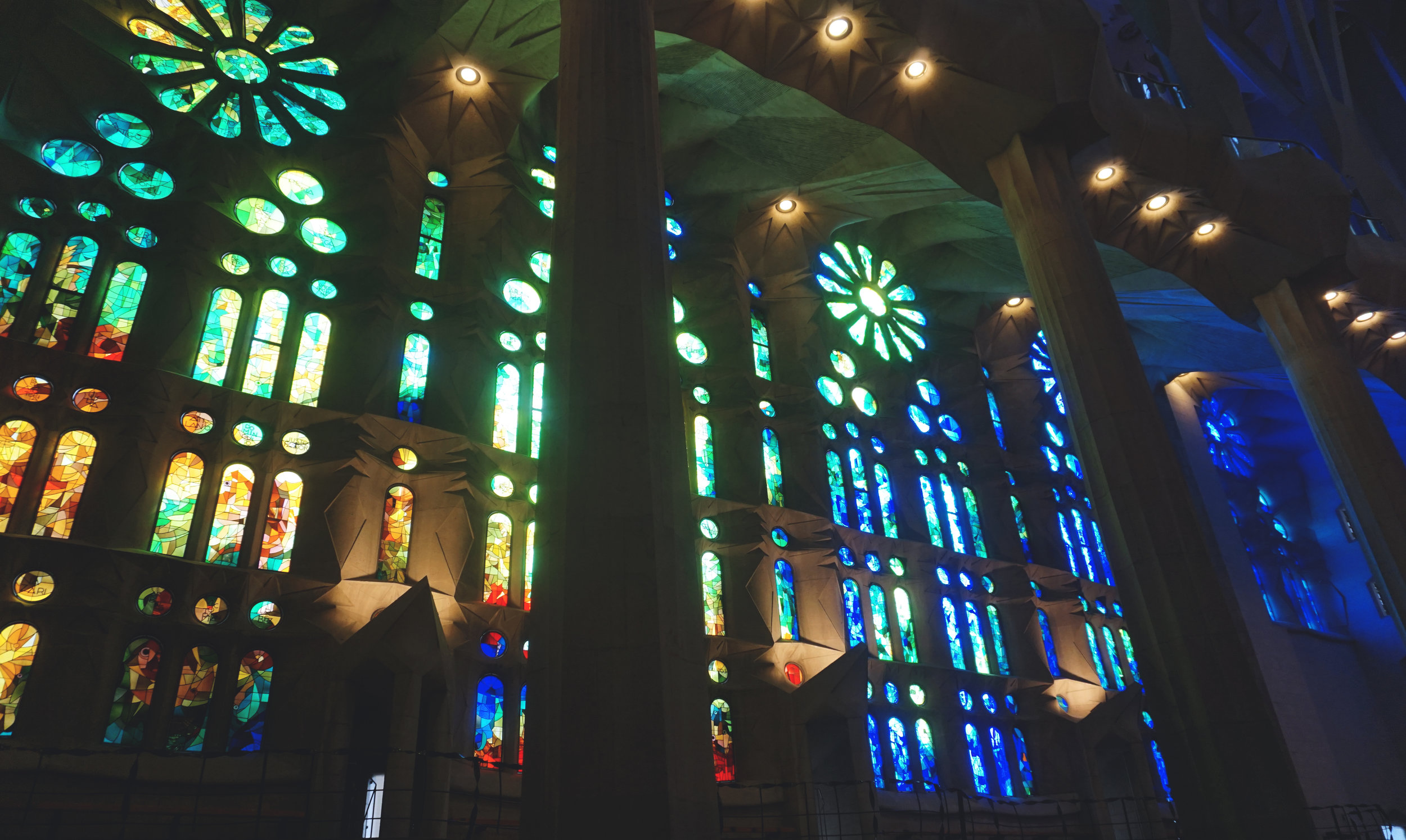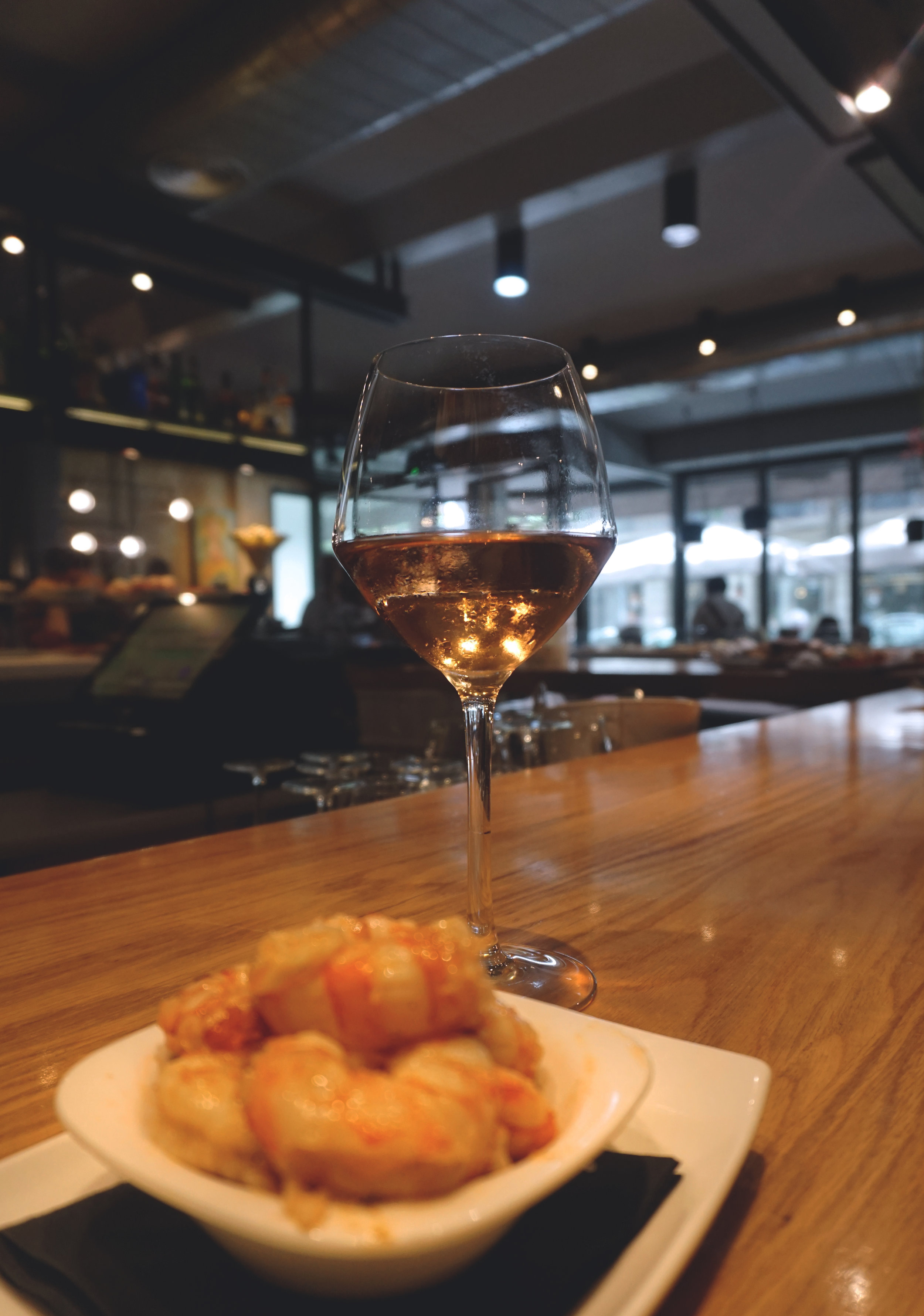 NEED TO KNOW
GET THERE
Barcelona–El Prat International Airport (BCN) is super easy to get to the city from. The metro (€4.50) and public bus (€2-3) all take you into the city. And then there's the Aerobús. Oh, the Aerobús. I've never gone to/from the airport to a city's center so easily. It runs every five minutes and costs €6. Or you can always hand over €40 for a taxi. It's important to note that some budget airlines fly through Girona-Costa Brava or Reus airports.
BEACH, PLEASE
The city voted "Best Beach City" by National Geographic actually had zero beaches until the 1992 Olympics rolled around. Two existing beaches (not used for leisure) were converted and five new beaches were created. That being said, the beaches can get very crowded. If you're looking for sand and surf, consider taking a day trip out to Sitges. It's a short drive outside the city and one of my favorite travel discoveries.
NUMBERS GAME
Barcelona does not mess around with its stats. The city has 68 parks, 55 museums, over 20 Michelin-starred restaurants, 9 UNESCO World Heritage Sites, and one Royal Gold Medal for architecture (yes, the city itself has a gold medal).
SUNDAY FUNDAY
Most businesses close up shop on Sundays in Barcelona. Why? It's the law. Really. Don't worry, there's still plenty to do on a lazy Sunday in Barcelona. A lot of museums are free on Sundays, some shops are still open (do your research and don't assume), bars will be filled with Barca fans, and there's always the option to take a day trip.